MxC100 - Technology Demonstration
MxC100, a technology validation vehicle, incorporates Helix Semiconductors' core technology, MuxCapacitor, with a forward converter transformer for applications requiring safety isolation. The MuxCapacitor voltage reduction ratio is optimized for 90VAC-240VAC operation producing a 10W output.
Samples and demonstration boards are available upon request here.
Typical applications include:
IoT & IIoT Gateways
Smart Outlets
Remote Sensors
Smoke and CO Detectors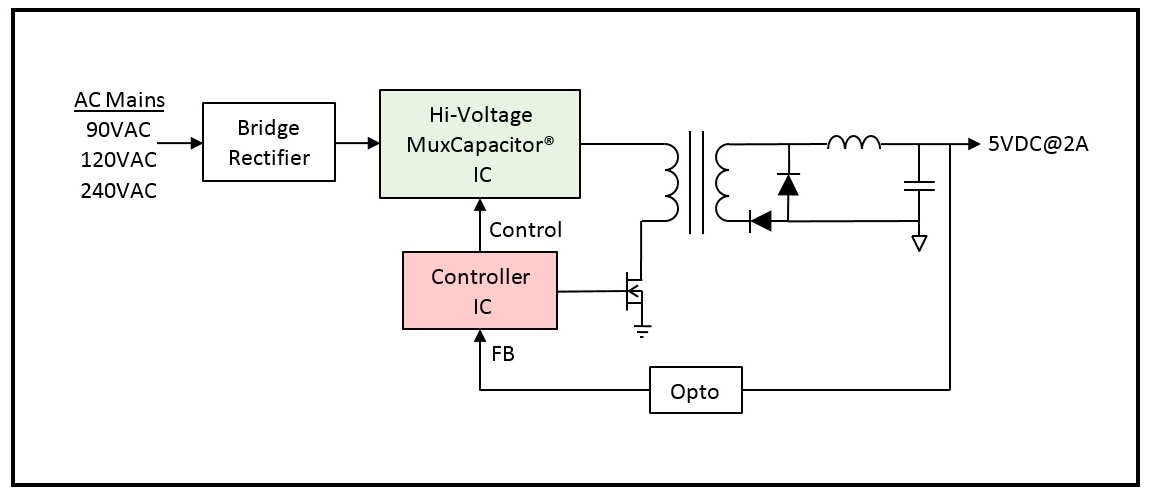 ---
Helix products enable high-efficiency voltage conversion in no-load (vampire), standby, and lightly loaded operating conditions.